The passengers on Tien Pham's 15 March flight were scared and anxious. Some were distraught or in denial. Many seemed lost.
In the months leading up to his deportation, Pham, a 38-year-old California resident, had held out hope that he'd be able to stay in the country his family had called home since he was 13. But when he saw the 30 other Vietnamese Americans who would be flying with him from Texas to Vietnam that day, he knew it was over.
"I tried to accept it. I told myself to just look forward, don't look back," Pham recalled three weeks later from his cousin's apartment in Ho Chi Minh City.
Pham is one of thousands of people who have been deported by Joe Biden's administration.
Biden has pledged to undo Donald Trump's anti-immigrant agenda and deportation machine, and has issued some initial executive orders reining in US Immigration and Customs Enforcement (Ice). But in his first 100 days, he also maintained a controversial Trump-era rule to immediately expel the majority of people apprehended at the border and indicated he'd keep a historically low cap on refugees, before moving to lift it after public outcry. His deportation policies, focusing on people considered a "threat" to society, have continued to sweep up refugees with old criminal records like Pham, even after their home states have ruled that they posed no danger to public safety.
Surviving a childhood of violence
Pham's memories of Vietnam are largely violent. Born in 1983, he grew up in the aftermath of the Vietnam war. His father had served in the South Vietnamese army alongside the US, and ended up imprisoned in a "re-education" camp where he was forced to work and ate rodents to survive.
His family, originally from north Vietnam, stuck out in Ho Chi Minh City and his parents warned him to stay home as much as possible: "Every time I went outside or went to school, I was a target," Pham said. "The environment was very violent and corrupt." At age 12, he said, he was brutally beaten and robbed.
Pham was relieved when his family came to California in 1996 as refugees, resettling in a low-income housing project in San Jose. But he struggled with English and fell behind in class, despite excelling in school in Vietnam: "I was embarrassed and humiliated," he recalled.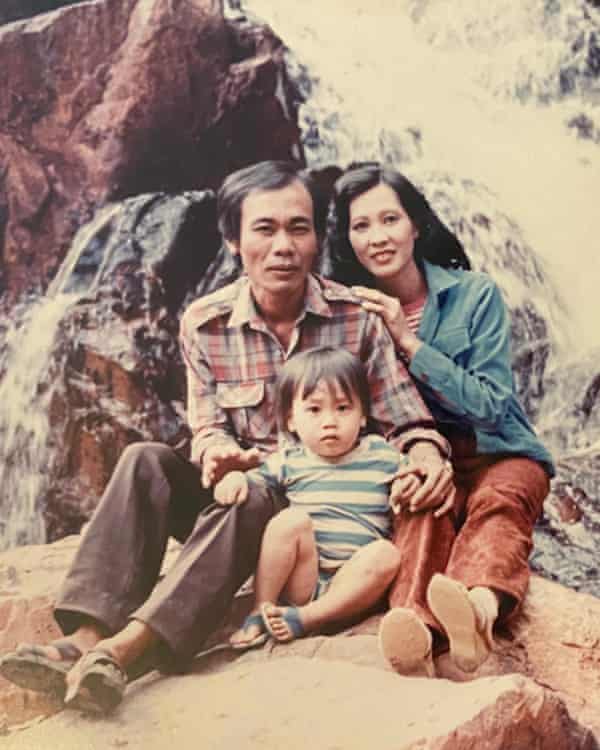 Facing bullying and violence in his school and neighborhood, he got involved in local street gangs, which offered him protection – a common story of south-east Asian refugees who grew up in poverty in California.
His parents worked long hours in low-wage jobs to stay afloat, and were often unaware of his struggles, which included drinking at a young age. In 2000, at age 17, Pham got in a fight with other youth, and he and a friend were accused of stabbing and injuring someone. Pham was arrested, prosecuted as an adult and convicted of attempted murder. Under harsh sentencing laws, he was given 28 years.
"He looked really young back then," recalled Chanthon Bun, a Cambodian refugee who was incarcerated at the same prison 20 years ago and became like a big brother to Pham. "He was intimidated. I showed him how to navigate prison, how to keep safe."
Bun and Pham motivated each other over the years to stay productive, and opened up about their parallel childhoods. "We spent a lot of time unraveling our trauma," Bun said. The duo would often joke around to make prison more bearable, Bun said. "We grew up incarcerated together."
Pham received multiple educational degrees and certifications, helped teach an ethnic studies program and worked for a prisoner-run newspaper.
Pham was granted parole last June after the passage of new laws that acknowledged the harm of lengthy sentences for children. Multiple community groups had pledged to support his…


Read More:Deported by Biden: a Vietnamese refugee separated from his family after decades